Comfort in Alpine Style
We value tradition, mixed with alpine charm. Our hotel is furnished in modern design with innovative uses of natural, local materials.
Restaurant
Elegant atmosphere and pleasant dining in the restaurant. Our staff treats you with warm hospitality and attentive service, tending to your every wish.
Winter Garden
Our comfortable, modern winter garden with tiled stove offers a view of the canopied sun terrace and herb garden.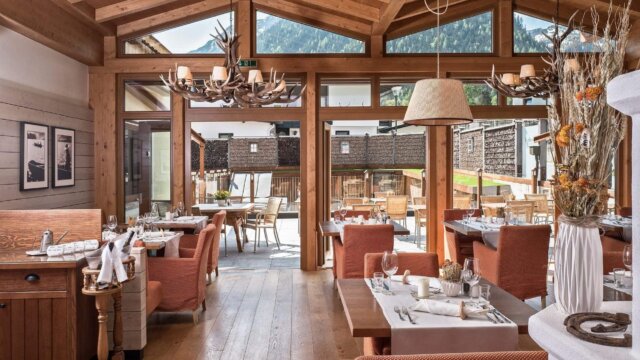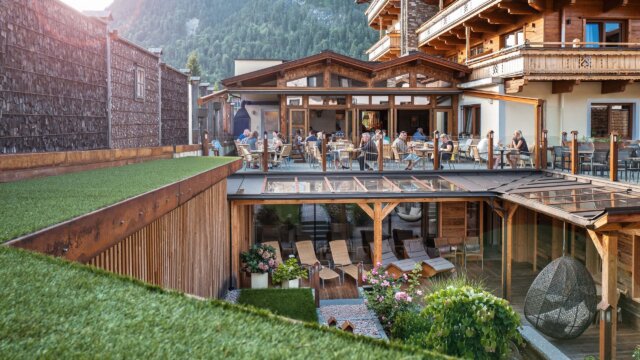 Sun Terrace
Enjoy breakfast and dinner on our canopied sun terrace amongst the backdrop of the surrounding mountains.
Arolla Pine Parlour
Our traditional wooden parlour offers a cosy atmosphere. Enjoy your meal surrounded by the pleasant scent of natural arolla pine wood.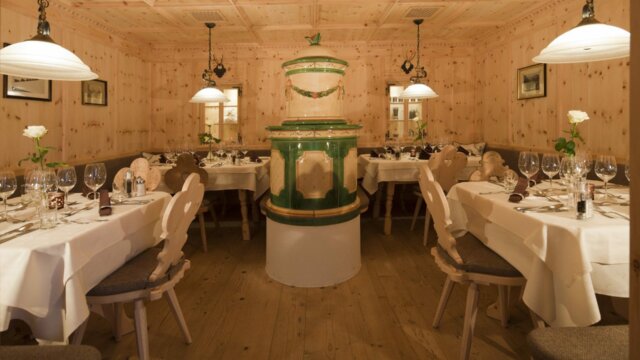 Lounge with Fireplace
Spend a relaxed evening in front of the open fireplace. A convivial meeting place for our guests where you can enjoy your favourite tipple.
ESSBAR
Relaxed atmosphere and alpine lifestyle in our hotel bar & à la carte restaurant ESSBAR.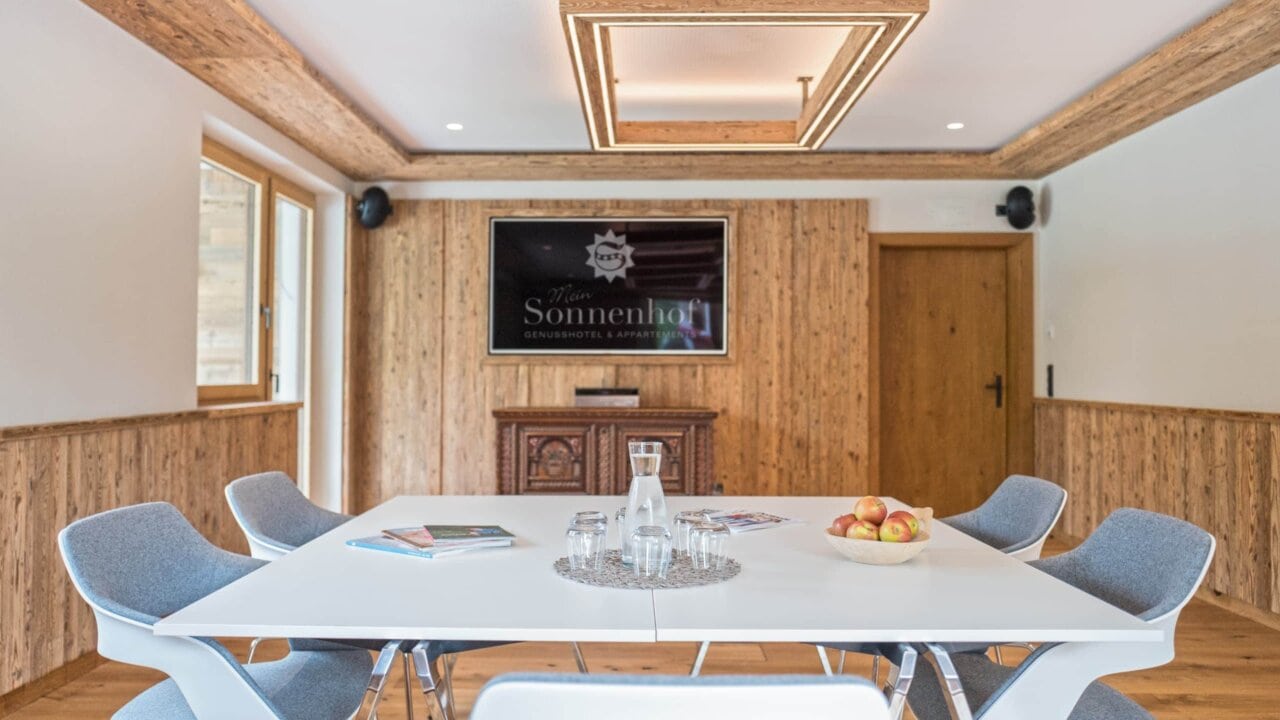 Meeting Room
ca. 45m² … equipped with TV (190cm diagonal screen size) with HDMI connection, USB port & surround system, flipchart & Wi-Fi. Additional equipment available on request.